Set up in 1995, Little India Arcade is a wholly owned subsidiary of the Hindu Endowments Board.
Little India Arcade's cluster of shop house buildings, which date back from the 1920's is home to a variety of neatly, renovated novelty shops and eateries. The building has been carefully preserved to capture the essence of the early Indian settlement which occupied the area during colonial times. The winding alleys in the arcade host Indian bric-a-brac stalls, curio and sweet shops, restaurants, and bookshops. A prominent landmark in the Little India district, it is a favourite haunt of tourists and locals looking for best Indian buys.
Admission is free and it is open daily from 9.00am to 10.00pm.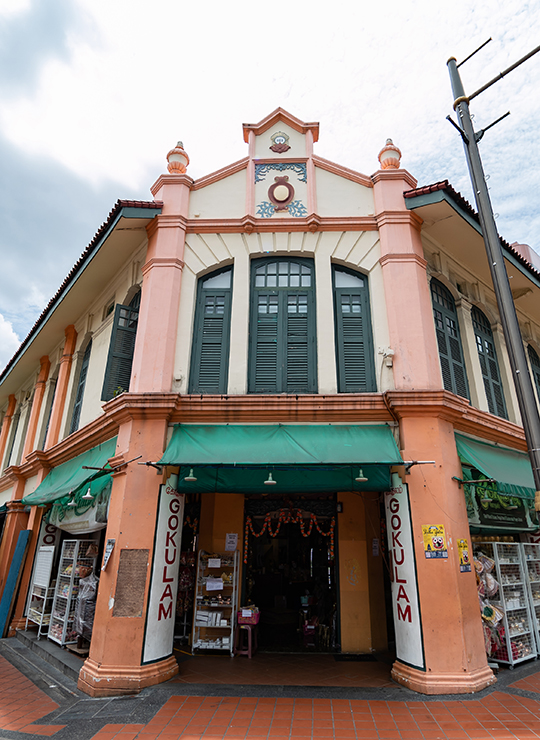 Beauty & Hair

Books

Convenience Store

Fashion

Food & Beverage

Handcrafts & Gifts

Jewellery

Office

Services
Sorry! All units have been taken up! 🙂
Address: 48 Serangoon Road, Singapore 217959
For those interested in renting shop space, please contact the management office at:
Little India Arcade Pte Ltd
48 Serangoon Road
#02-07
Singapore 217959
Tel: 6295 5998
Fax: 6295 5993
Email:[email protected]